The Importance of Customer Experience to Scale Revenue Growth
A survey of business professionals asked what will be the top priority for a business in the next five years. Their answer was customer experience. According to research, more than 94% of customers are ready to pay more to get a better experience. You should be surprised to see the numbers are so high.
Recent studies show that some of the reasons why companies are becoming successful are that they implement customer experience strategies to get:
Higher customer satisfaction rates
Enhanced sales
Reduced customer churn.
What is Customer Experience?
The customer experience is also known as the CX. CX is the interaction and experience the customer gets or has with the business in their customer journey. They start from the first contact with the company till the customer becomes a loyal and happy customer.
One integral part of a CRM is CX. Due to this reason, the customer who has a great and positive experience with the business must have a great chance to become that business's loyal and repeat customer.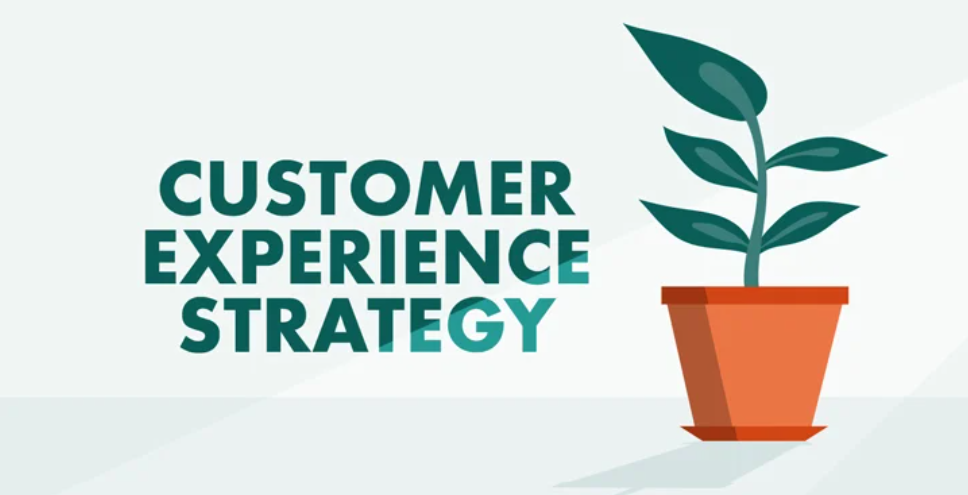 It is a customer psyche that the happier they are with your brand, the longer they will be loyal to you and become your brand advocate. Here are some of the stats that you will find interesting:
In recent years, customer experience is becoming one of the brand differentiators.
2 out of 5 customers will stop using the brand they love after one bad customer experience.
Customers who have a pleasant interaction with a business are more likely to pay an extra 15–20% for premium services.
60% of customers perform impulsive purchases when they receive a personalized customer experience.
Customers who rate businesses and brands a 10/10 or 5/5 CX score spend more than 170% on the brand and remain loyal for more than eight years.
So, keep in mind that it is crucial to focus on CX.
A customer's first contact with a company is usually through a conversation with:
An employee
Visiting a store
Speaking on the phone
Visiting your website.
Due to this, it is a great chance for your business to make a good impression on its customers. On the other hand, good customer service is only a small part of what a customer gets from a company in the long run.
Today, good customer service means more than just being able to talk to a real person. Thanks to technological advances, businesses can connect with their customers in new ways.
By looking at a client's buying history, for example, with CRM software, you can figure out what they need before they are even aware of it. As an example, here is a list of things you can do to be proactive and aware:
Gives your relevant product based on the purchase history.
Compose and deliver any and all targeted email marketing campaigns.
Helps you to understand every view of the customers.
Even though customer service is still important, it is no longer the most important part of the customer journey. How customer service is done has changed over time, creating new tools that make it easier to get to know customers better.
The problem is that even though this should be of the utmost importance, most businesses fail when they try to give their customers the service they like.
Customers expect businesses to improve their experiences much faster than they can. When a customer works with your company, they should feel like they got the best customer service of any company they have worked with.
Must Read – Improve Your Digital Marketing ROI With These Tips
What is the Impact of Bad Customer Experience?
Suppose the goal of giving a great customer experience is to make every interaction with your company pleasant and stress-free. In that case, the goal of giving a bad customer experience is to give a great customer experience.
About 56% of customers who are unhappy with a product or service will tell others about it. At the same time, only 42% of customers who are happy with the product or service will do the same. They have a bad interaction with each other, and then they take it out on social media, which leaves a lasting impression.
Before the rise of social media, customers didn't have a way to voice their complaints. Now, they do. Unanswered consumer complaints might hurt a company's brand without a social CRM strategy.
Here are some of the impacts of a bad customer experience:
1. Leaves Damage to the Brand Reputation.
When clients have bad experiences with a company's customer service, it affects the company's reputation. Customers unhappy with a company's service or product may vent their anger online. For example, writing a bad service or product review or sending an angry tweet. Customers are more likely to write a review after a bad experience than after a good one.
2. Loss of Best Staff.
If some workers don't do their jobs, the rest of the team will have to do more to make up for it. As you know, workers can feel angry and resentful if they are forced to take on extra work and responsibilities that are not theirs. They might become unhappy with the situation and decide to quit their jobs as a direct result.
3. Loss of Profits.
When clients leave, there is a direct effect on revenue. There will be less money in the bank when sales go down. If your company loses a lot of clients, it could mean a big drop in revenue, which will hurt the bottom line.
4. Loss of Customers.
When people talk to each other, it doesn't take long for news to spread. When the news is bad, it gets around like wildfire. Keep an eye out for negative feedback, but the most important thing is to solve problems as soon as possible. One angry tweet or review from a customer about bad service could cause you to lose a lot of customers.
Must Read – How to Calculate Your Web Traffic to Increase Website Revenue
How to Improve your Customer Experience?
Let's look at some of the ways by Legal Founders that can help you improve your customer experience.
1. Give Your Workers Some Independence.
Businesses that are good at giving their customers a great customer experience (CX) usually start with their employees. There is a direct link between happy consumers and staff who are given the freedom to accomplish their duties.
You've been talking to a customer service representative for 20 minutes when you decide to ask if you can get a discount. The representative is happy to help, but they need permission from their manager before they can do anything.
It's getting late, and all the talking has made you tired. Suppose the representative used their best judgment and gave you the discount. Then your problem might be solved immediately.
2. Value Employee Ideas.
Front-line workers who deal directly with customers have a special and important job. They are the last step in ensuring your business keeps its promises. And they are also important for understanding and sharing how your customers feel and what they think.
It will look bad on you and your business if you can't talk to your customers well. Employees who feel like their work helps something bigger than themselves are more likely to care about their jobs. And this eventually helps the customers.
3. Create Ground-Breaking Interactions with your Customers Using Technology.
CX was the main reason why artificial intelligence (AI) and machine learning (ML) were made (ML). Recent improvements in digital technology have made it much faster and easier to get insights. They have also made it possible to offer more customized and cost-effective services with a higher level of personalization.
This includes Chatbots, which can help customers at any time of the day or night, and natural language processing. This can help you understand what people mean when they send you free-form text messages.
Large organizations are increasingly using these technologies in their operations. There's no doubt that AI and other similar technologies can improve your customers' experiences and give you new ways to be creative.
4. Embrace an Omni Channel Mindset.
It's been a long since people could only talk to a company through desktop computers. Most people use several digital devices simultaneously, and more than half of all web traffic comes from mobile devices. It's not enough to make sure the experience is smooth and consistent across all platforms.
Putting a greater emphasis on customer experience (CX) and developing an Omni channel strategy are two of the most critical adjustments a company can make to its operations. Customer experience (CX) leaders know that customers interact with brands through many online and offline channels and that each step of the journey must be pleasant, no matter how long or strange. Even though customers can interact with brands in many ways, this is still true.
Must Read – Hashtag Campaign Guide For Marketers
5. Brand Yourself Uniquely.
People expect businesses to give them more personalized experiences these days. 81% of customers say they want businesses to know them better and know when and how to approach them. 85% of customers say they are more likely to buy from a company that gives them a good customer experience.
Personalization improves the customer journey and strengthens the relationship between the brand and the customer. This is done by making each encounter fit the needs of the person using it. If you've ever gotten a marketing email with personalized suggestions and discounts based on what you've bought before, or if you've ever been able to change the content you see on a website by changing your profile settings, you've seen the power of personalization in action.
6. Adopt a Top-Down Approach.
For a business, company, or brand to be successful, its leaders must prioritize how the customer feels. Customer experience (CX) leaders and the company should show their employees how important it is to put the customer first by being a good example for them to follow.
7. Make Use of Journey Mapping to Understand your Customers Better.
The goal of making a map of the customer journey is to show in a visual way the different stages, steps, needs, and points of view that a customer goes through as they interact with your brand. Journey maps can be used to improve the current customer experience, predict and plan for the future customer experience, and encourage organizational change. By comparing your path maps to your key metrics, you might be able to learn more about your customer experience (CX) and what's good and bad about it.
8. Surveys Should Allow for Free-Form Comments.
It hits home when a customer talks about their purchase in their own words. If you want to learn more about customers' feelings, you need to talk to them directly. One way to reach this aim is for questionnaires to have open-text comment sections.
In an ideal situation, you would have a one-on-one conversation with each and every customer. But, this will take up too much of the business's time. Until recently, businesses couldn't understand and respond to feedback in natural language.
Improvements in technology that make it possible to collect and analyze a large number of open-text responses from customer surveys have made it possible to increase one's ability to listen greatly. This makes it possible to increase one's ability to listen greatly.
These technologies use natural language processing to sort through large amounts of textual feedback and find the most important trends you need to know about. Using the information you give it, it can even guess what will happen in the future!
9. Service to Customers Needs to be Enhanced.
Proficient customer service is the foundation of a pleasant shopping experience. It may also help you stand out from the competition. Customers don't just buy from you because the products you sell solve their problems; they also do so because they know they can count on you in an emergency.
Customers who get great service are statistically more likely to buy from the company again and be more loyal to it. Excellent customer service is the result of a lot of different things working together. At every stage of the hiring process, the ability to give great customer service should be the main focus.
In addition to being quick and efficient, your business's culture needs to emphasize delivering good work. Also, your company's backbone, which is made up of CRM tools and an experience management platform, needs to be adaptable, scalable, and easy to use.
Must Read – How Do You Choose the Best Web Design Agency in 2022?
10. Implement Voice of the Customer programs.
"Voice of the Customer" (VoC) means what real or potential customers think about the quality of your products and services compared to what they expect from a company. The main focus of the process is on the consumer and what they want, need, expect, and already know about the product.
By starting a program to get customer feedback and respond to it, you have a better chance of learning more about what your target market needs and wants, improving the quality of your products, and bringing in new and returning customers. Without this, it won't matter how hard you try to improve the customer experience (CX).
Conclusion.
Now more than ever, customers' expectations are higher, especially given how quickly bad feedback can spread. As customers get more control over their experiences, the value of those experiences continues to grow. One of the essential things for a company to think about if it wants to increase customer loyalty, customer retention rates, and income is the quality of the experience it gives its clients.
Must Read – Why do Bloggers Transfer their Blogs to WordPress