Social Commerce: What is it? Its Benefits & Strategies
Just like new trends have set in various sectors, even the commerce industry has witnessed gradual changes and trends ever since its inception.
Social commerce has become the latest marketing revolution, and almost every brand and social media platform is welcoming social commerce with open arms due to its amazing benefits.
Being an e-commerce brand, if you have still not thought to use social commerce in your business, we are sure that this blog will completely convince and motivate you to incorporate social commerce into your business.
Keep reading as we have mentioned the definition of social commerce and its benefits and the social commerce strategies that you need to adopt to reap maximum results.
What Is Social Commerce?
To keep it simple and crisp, Social Commerce is the process where brands and businesses sell and promote their products and services on various social media platforms.
The concept of Social Commerce came into existence due to the tremendous number of social media users and realizing how actively people use social media to get inspiration, especially for shopping.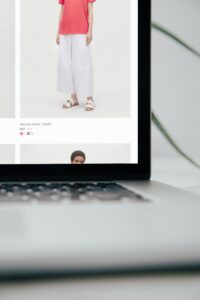 There was a sudden boom in the social commerce environment when there was a sudden increase in the popularity of visual-dominated platforms like Instagram and Pinterest.
Being dominated by visuals, these platforms work extremely well to attract users through images and stunning visuals that capture the users' attention and compel them to go ahead and purchase the products.
The Benefits Of Social Commerce
Drive More Engagement
Social commerce allows brands to increase their engagement level with their customers since it drastically increases the interaction and communication between the customer and brand.
Using social commerce platforms, users can engage with the brand and its product posts by leaving their reaction or by commenting on the content, leaving a DM to inquire more about the product, or simply like and share the post with their friends and connections.
The brands also can comment and directly connect with potential customers, leading to a better brand-user experience and relationship and an increase in engagement.
Instill More Trust & Loyalty
Social media is a platform where the brand's users openly leverage the platform to voice their opinions and leave behind their reviews and experiences with the brand.
If you are a brand and notice your users tagging you in their posts while posting the content on their social media handles, then seeing such content would increase the trust of your potential customers who are apprehensive about going ahead and making a purchase from your brand.
Moreover, people trust the experiences and content created by the other users much more than the content created by your brand's official page.
Read More – Various Styles of Mobile Phone Covers
Offer A Seamless & Quick Checkout Process
One big challenging factor for users while purchasing a regular E-Commerce platform is the checkout process.
Social Commerce makes the checkout process for the users extremely easy. The purchase can easily be completed in a few clicks by adopting this strategy, making the entire buying journey much easier, quicker, and seamless.
Best Strategies To Adopt While Using Social Commerce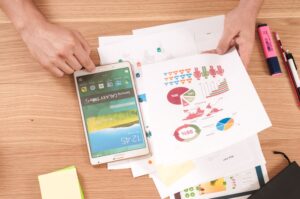 Now that you are familiar with the definition and the major benefits of social commerce, in this section, we shall be mentioning the best strategies that you can adopt while using social commerce in your business.
Select The Correct Social Media Platform
Firstly, you need to select the social media platform that suits the overall vibe of your business. For example, suppose you are a fashion label that sells accessories, shoes, clothes, etc., or have a niche that caters and matches the vibe of a visually appealing platform. In that case, you can go ahead with platforms like Instagram and Pinterest.
If you are into technology, gadgets, or a similar niche, Facebook is your best bet. These factors are important because your target customers are on particular platforms. Moreover, also do a thorough analysis to see the time when your target audience is most active.
Get In Touch With Influencers
Another important strategy that can take your social commerce to another level is by collaborating with influencers. A few famous faces promoting your brand can help you target your audience better.
Make sure that you collaborate with influencers who fall under your brand's category since there is a high chance that their followers will be more likely to follow your brand and be compelled to try out your products.
Read More – Top 5 Magento Development Trends that will keep you Ahead in 2021
Create High-Quality Content
For keeping your audience engaged and interested in your brand, you need to present them with good quality content.
We do not mean content that is mainly about your brand and its products by good quality content.
You can also incorporate extra information to keep your content premium and engaging!
Closing Note
Suppose you are an E-Commerce business and have not yet included Social commerce in your marketing strategy. In that case, you surely are missing out on a lot of chances to increase your engagement with your audience, to offer a seamless shopping experience to your customers, and of course, a chance to increase your conversions and sales!
Now that you know it all get going and start utilizing this amazing opportunity in your business!